We Are Best Car Parking Shade Manufacturers and Suppliers
Send Your Inquiry: info@j-b-m-car-parkingshades.com
Are you Looking for a  parking shades supplier or installation services provider in UAE? Then yes we are JBM- Car Parking Shades Our company Provide complete car shades installation manufacturing and fixing services in Dubai Sharjah Umm al Quawain, Ras al Khaimah, Abu Dhabi and Fujairah. If you have any inquiry then please contact us
In UAE, Summer is a too hot. So if are you car lover and looking for a Customized Parking Shads Installation Service Provider then JBM Shade company  is good option! Why?
Because, We are ready 24/7 to provide your parking shades installation and fixing services on your doorstep.
In summer if you park your car open area or outside a car parking shade its may dangerous for your car. your car may face it's bad results. Those people who park their car open area where direct sunlight came the face following problems.
Due to Sun light Cracks will come on Car Dashboard
Leather Upholstery
Car Door Rubber affected by sun
Engine overheating
So, We have its permanent solution. JBM is a  Manufacturer and Installation services provider of sun shades in Dubai UAE. 
Its our surety we provide  Quality Car parking Shade work in low price. We have professional and fully skilled team. They are ready to provide you folllowing services
Sunshade
Fencing
Aluminium Fabrication work
Roof of the Car Parking Shade
There are three types of roofs for parking shade
PVC Fabric Shade
Aluminums Sheet Shade
Sandwich Panel
In Fabric: There are two types of fabric for covering parking shade roofs one is Net Fabric and other is PVC.
Famous Types of PVC fabric cover for Car Parking Shade
In shade roofs, cover PVC is the most famous they are also divided into 4 types according to quality and price
China PVC  (1year warranty)
Korean PVC (8-year warranty)
Australian PVC (10-year warranty)
German Pvc Car Parking roof cover (15-year warranty)
Most people are used Korean or Australian Quality car parking shade fabric because it's budget-friendly and Fully waterproof with its Ten-year warranty. Also, It's our recommendation for the client
So if you want car parking shade cover then contact us
In Aluminum Sheet Shade all structure of car parking are consist on MS or GI steel only roof is cover with aluminum sheet 0.5 or 0.7. This kind of car parking shade are more expensive compared to PVC car parking shade.
Car Parking Shades Installation Steps
Currently, in the Steel fabrication industry too many company provide sun shade installation services in uae. But our engineer are more 20 year of experience in steel fabrication industry.
So that is why our people follow the following shades installation
Sale person: in any industry sales person is backbone of the company. They generate parking shade leads for the company.
Measurement of the work area: Our Shade Engineer takes a fully working site survey and takes a measurement.
Draftsman: We have an expert draftsman team they provide new innovative design. They make a complete plan of your parking shades with reasonable price and sent to you.
Approval: After getting your approval our team manages all material and starts its Car parking shades installation work in Dubai or uae.
Pyramid Car Parking Shade:
If are you looking for an attractive design shade then the Pyramid type of shade structure is best. Why! because they maintain the shine and glow of your car and are also UV Resistant. Our services are available in one call. if you have any inquiries then approach us.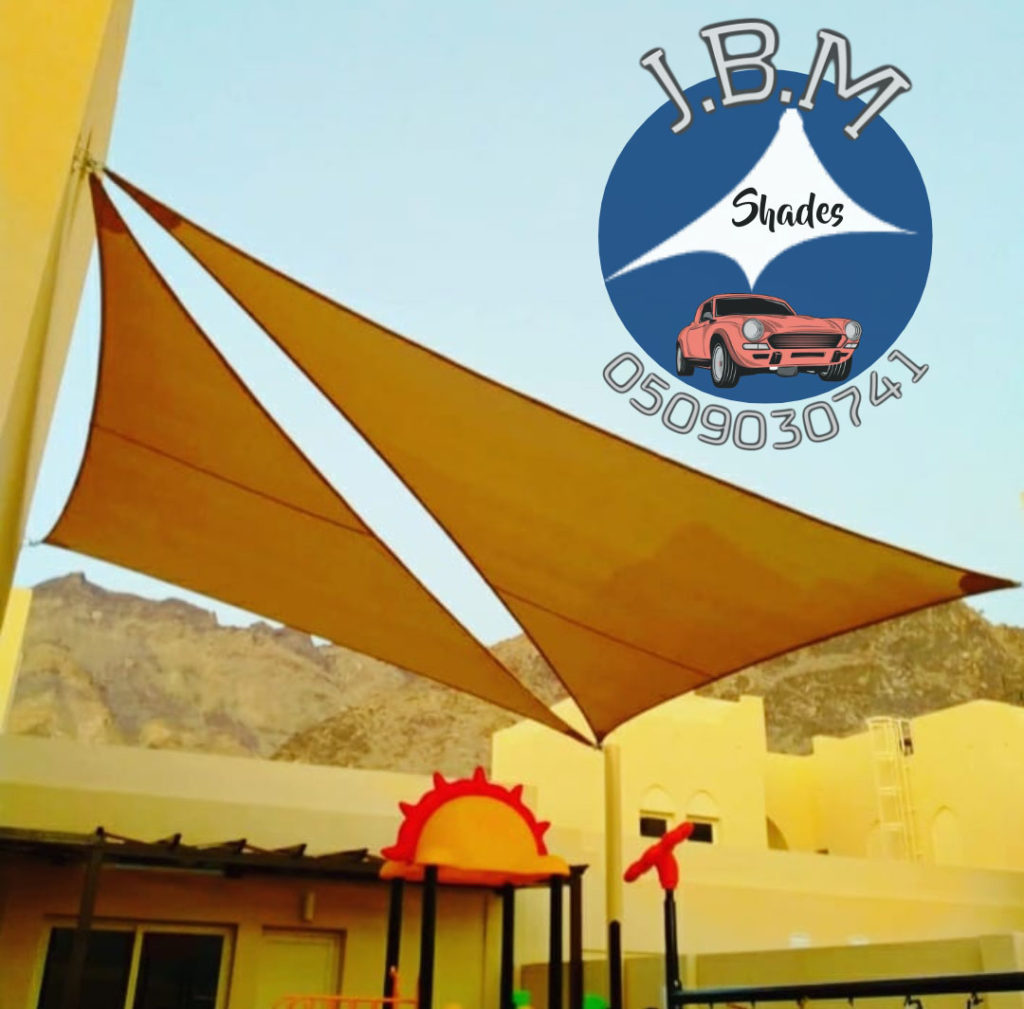 Cantilever-type parking shades are widely being used because they protect your cars' glow and glass. Also, the installation of a cantilever-type shade is very easy and it takes less time for installation. The best quality which this type of shade is providing you is long-lasting for years. If you need this type of parking shade we will also provide you parking shade installation team at your doorsteps.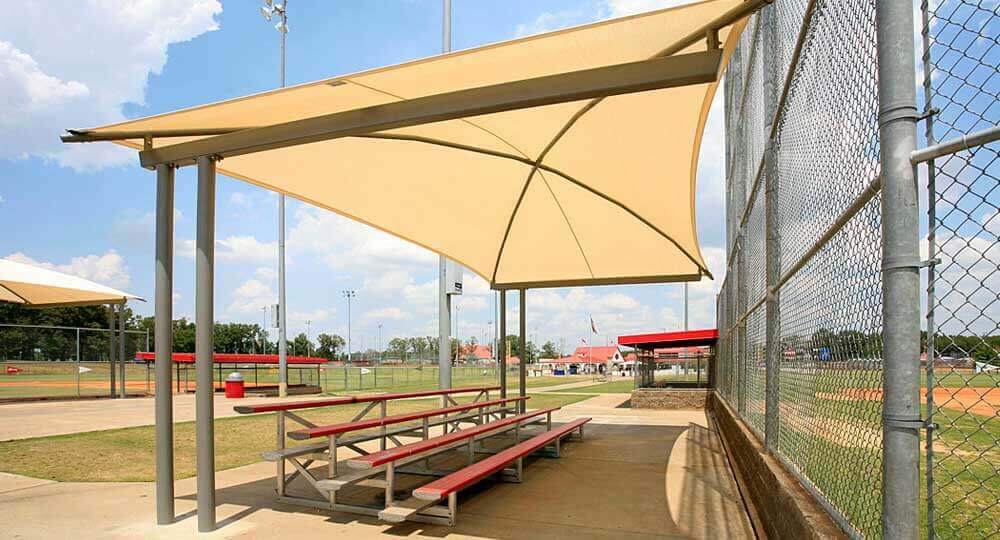 Due to many benefits, customers in the UAE like to have Umbrella-type parking shades. The main benefit of such shades is that they will strongly protect your vehicles from UV rays. The design of the Umbrella Type shade is made in such a way that it provide protection to your car from overheating. Due to its Umbrella type design your car will also get protection from rain and wind dust in rainy days. If you have a busy timetable we also provide you these shades installation without wasting your one second after your one phone call.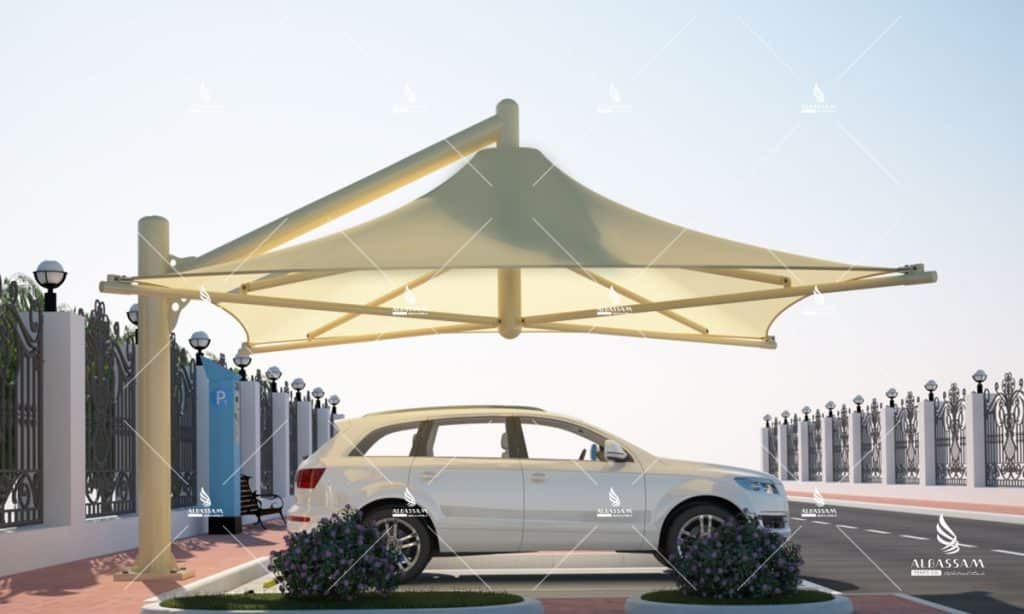 There is a specific reason for installing K Span Type shades in your parking areas in the United Arab Emirates. These K Span Type shades can easily bear the maximum wind pressure during the storm. If you living in Such areas of the United Arab Emirates where you frequently face high wind and storms. Then must call us for getting K Span Type parking shades.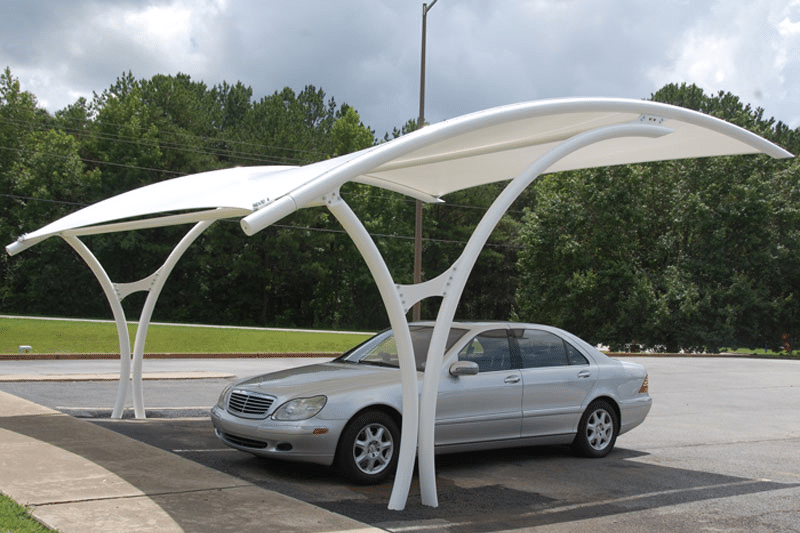 If you have more than two cars then GRP shade is the best option for you. The best feature of the GRP shape is you can also extend it in the future for getting more shade area. There are many companies in the UAE but we are the only one that provides you with the low-cost installation of Parking shade at your location.
These Inverted car parking shades also protect your car from rain water in rainy days. Because these types of parking shade have a proper water system. Inverted Umbrella Type shades collect all the water of rain at the center of the shade. There is a built in pipe there to collect the water and other dust of the complete shade. Thus your car will be under maximum protection due to the facilities of Inverted Umbrella type parking shades.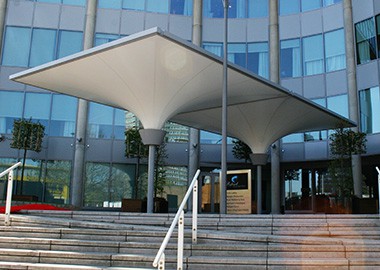 J.B.M Car Parking Shades Establish in 2007 in Ajman. They Provide Car Parking Manufacturer and Suppling services in Dubai, Sharjah. Ajman, Ras al Khaimah, Fujairah, Umm al Quwain, Al Ain, and Abu Duabi. We have an experienced team that installs and fixes all types of car parking shades efficiently.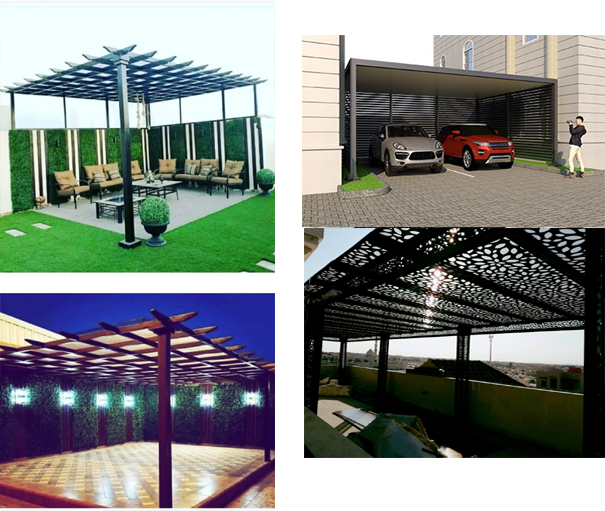 Out Product is Valuable and Price is Affordable.
Frequently Asked Question (FAQ)
Good Things You Have Heard About Uss
Here's what our Amazing Clients have to say till now.

The car parking shade company did a quick job for a reasonable price, saving me time and money. I appreciate your service and honesty

Liza Smith
Product Manager, Twister Design
I installed a car parking shades for my villa they peovide a quality services at affortable price i highly recomended car parking shades

Sira Deskh
Product Manager, Twister Design
J.B.M Car Parking Shades Are Establish in 2018 We are Manufacturer and Suppliers of the Customized Parking Shade and Pergola In UAE. Our Company also provide all types of Car Parking shade and Pergola Fixing and Installation Services in Dubai, Sharjah, Ajman, Ras al Khaimah, Abu Dhabi .